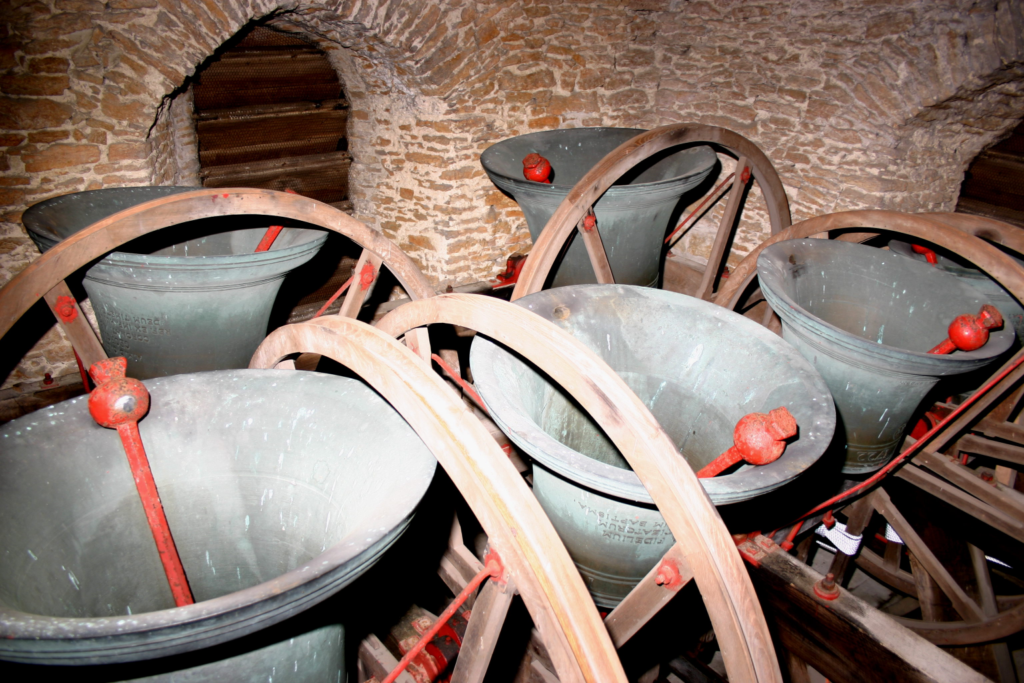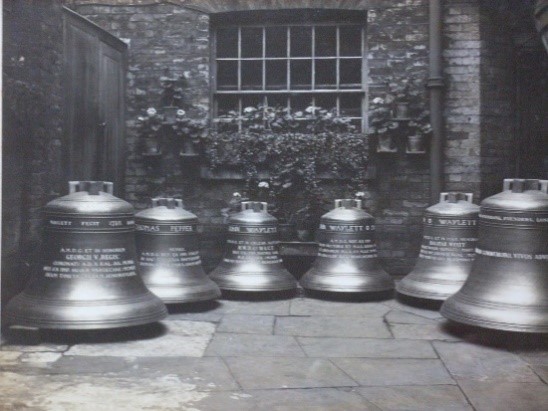 There have been bells in Saltwood Church tower since 1552 when an inventory mentions 'iiij (4) bells hanging in the steple of the same parisshe' In 1772 four bells were recast at Whitechapel Foundry and then in 1723 a fifth bell was added. The ringing chamber was moved up to its present position in 1873.
In 1912 a crack appeared in No.5 bell, so all five bells were recast at Whitechapel Foundry using the same moulds as used in 1722 with a 6th bell donated by a local MP in memory of his wife. These are the bells that we ring today. The photos show the bells in the courtyard of Whitechapel Foundry in 1912 after being recast and in the tower ready for ringing.
We endeavour to ring the bells for all Sunday services, weddings and any other services throughout the year, especially at Christmas.
We ring at 9.30 am on Sunday mornings.
We normally practice on Monday evenings 7.30 pm until 9 pm but because of the pandemic we have not been able to hold these sessions.
Bell ringing is a very rewarding pastime with many opportunities to meet ringers from other towers locally and further afield on outings.
For more information please contact: Lynn Hatton, Tower Captain on 01303 237981 or email hattontraveller@aol.com