Join us for Bubble Church
Bubble Church is a Sunday church service especially for babies, toddlers, and young families. It's a puppet-packed, Jesus-centred, coffee-and-croissant-fueled, 30 minute kids and families adventure. Join us every First Sunday starting on the 3rd December in the Lads' Club.
Learn More
Book Now
Regular Services
Holy Communion
Hooba Family Service
St Peter & St Paul, Saltwood
Sundays & Wednesdays 8–11am
The Chapel of Ease, Pedlinge
Second Sunday of the month 9am.
Families & Children
We run clubs at Saltwood and Lympne for toddlers, teens and in-betweens.
Special Occasions
We seek to be there for anyone who needs us at those major life moments of joy or sorrow.
The Lads' club
The Lads' club is the Church Hall of Saltwood Church. It is used for church activities is available for hire.
Activities & Events
Sharing, learning and relaxing together.
Our Mission & Vision
To help connect people to faith
As Anglican parish churches we offer regular worship each Sunday and provide a Christian presence at the heart of our communities. We offer a chance to explore the meaning of life and go deeper in the faith through informal midweek gatherings for prayer, teaching and fellowship. We are committed to a range of practical activities to help the lonely and needy. And we seek to be there for anyone who needs us at those major life moments of joy or sorrow.
Next Steps
Lots of Ways to Get Involved
Saltwood & Lympne Together (SALT)
Get Involved
Join Us At Any Event!
Special Occasions
For those major life moments of joy or sorrow.
We seek to be there for everyone.
Baptisms
Baptism is the beginning of a journey with God which continues for the rest of our lives.
Weddings
It is our joy and privilege to conduct your wedding.
Funerals
We are here to assist you with funerals, burials, cremations and interment of ashes.
Benefice Newsletters
The Latest News & Updates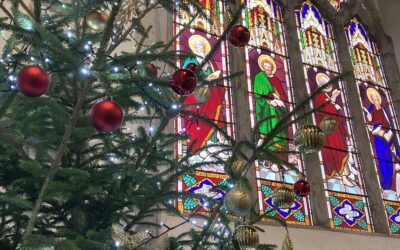 If you wish to print this newsletter, please click on the link below to the pdf. Please note that this is in booklet form, so please print double sided, flipping on the short edge, then fold the paper to form your magazine. Click here A Letter from the Rector Recently...