If you wish to print this newsletter, please click on the link below to the pdf. Please note that this is in booklet form, so please print double sided, flipping on the short edge, then fold the paper to form your magazine.
Click here

A Letter from Our Rector
June 2022 will remain with me for a long time. We celebrated the Platinum Jubilee of Her Majesty the Queen. I was so thrilled with the way our communities responded. I shall never forget the huge numbers of people that turned out at Lympne for the Picnic and Lighting of the Beacon. I was particularly pleased to see so many gather in St Stephen's church just before we went out to light the beacon. Our churches were once the only gathering place. A place where all matters of business were attended to, not just worship. The church building is part of our heritage and our personal stories. I was especially pleased to catch up with Lympne's Parish Council Chairman, Jo Howes. Jo and I have known each other for over thirty years and not seen each other for such a long time. We could never have imagined back then that either of us would hold such important responsibility in the community.
Unfortunately, due to unpredictable weather, the 'Big Lunch' garden party at Saltwood had to move into the Lads' Club. We did not let this dampen our spirits and a great time was had with lovely food and wonderful company. Thank you to everyone who put in so much effort to make the event such a success.
Seeing our communities come together fills me with hope as I see relationships fostered and people enjoy each other's company. It is this strength of friendship that increases our quality of life and makes us resilient to the challenges that life presents. We are designed for this kind of fellowship, and this is pleasing to God for we are fulfilling his purpose for us.
Let's hope there are many more gatherings in the near future so we get to know each other all the more, and enjoy this beautiful corner of Kent in which we are privileged to live.
Enjoy the summer and I look forward to catching up with as many of you as possible in the coming weeks.
Rev Barry
Diary: St Peter & St Paul, Saltwood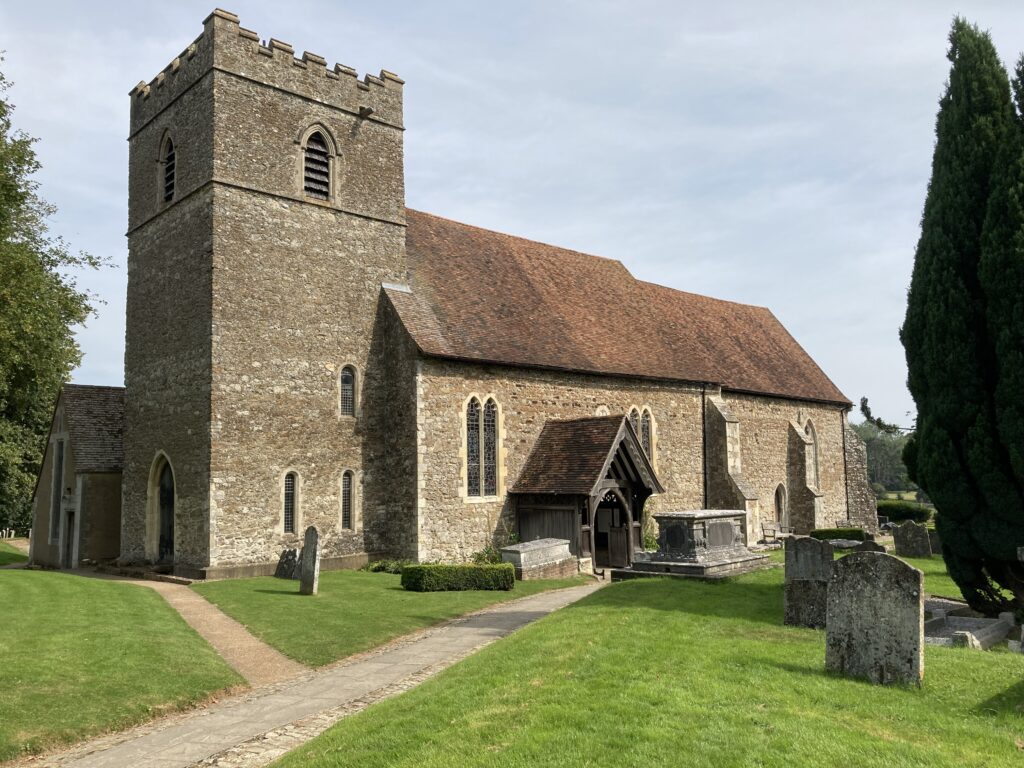 Our regular pattern of worship includes a service every Sunday at 10am. Usually this is Holy Communion (to which all are welcome, whether or not you choose to receive communion) with a Family Service on the second Sunday of each month. Other services of Holy Communion are shown on the website calendar, along with all services and events for the month.
Sunday Club, for children aged 3 – 10 is held at 10am in the Lads' Cub, each Sunday in term time, except when there is a Family Service.
Services are live-streamed –
https://www.kentchurches.com/churches/st-peter-st-paul/
A prayer meeting is held in the lady Chapel at 9.40 each Sunday, preceding the main service.
Choir practice is held each Thursday at 7pm. New members are always welcome.

| | | |
| --- | --- | --- |
| Friday 1st JULY | 9-9.30 | Prayer Group – and each following Friday |
| Saturday 2nd | 10-12 | Christian Aid Coffee Morning in The Lads' Club |
| Monday 4th | 14.00 | Monday Chats in the Lads' Club – and each following Monday, until 25th July, when the Summer break begins |
| Wednesday 6th | 10.00 | Saltwood Toddlers in the Lads' Club (Each Wednesday in term time) |
| 6th | 19.30 | Evening Prayer meeting at 4 Sene Park |
| Saturday 9th | 10-12.30 | Book fair at The Lads' Club |
| Sunday 10th | 10.00 | Hooba Family Service |
| Wednesday 20th | 14.00 | Afternoon Prayer meeting at 4 Sene Park |
| 20th | 14.00 | Cinema Club at The Lads' Club |
| Sunday 31st | 10.00 | Benefice Service of Holy Communion – at Saltwood Church |
| Wednesday 3rd AUGUST | 19.30 | Evening Prayer meeting at 4 Sene Park |
| Wednesday 14th | | Hythe Venetian Fete |
| Thursday 18th | 14.00 | Afternoon Prayer meeting at 4 Sene Park |
Useful Contacts
Rector – Rev Barry Knott: Telephone: 01303 883243 email: rev.barry@icloud.com
Church website: www.saltwoodchurch.org
Community Support Hub: 01303 269602
Parish Pastoral Support: 0300 030 1330
Children & Families Ministry (including weddings and baptisms) – Christine Clover:
Telephone: 0300 030 1662 email: christineclover@lympneandsaltwoodchurches.uk
Lads' Club Bookings: Jan Heard 01303 266945 email: jan.entendu@gmail.com
Parish Magazine: Beth Lewsey 01303 264577 email: parishmagazine@saltwoodchurch.org
From the Parish Records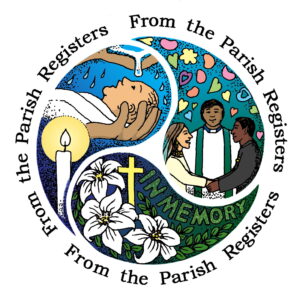 We welcome to the family of the Church:
Olivia Drake whose baptism was on 12th June

Congratulations to:
Jemaine Bannister and William Caird who were married on
11th June
Our love and sympathy go to the family and friends of:
Graeme Baker, whose funeral was held at Hawkinge Crematorium on 1st July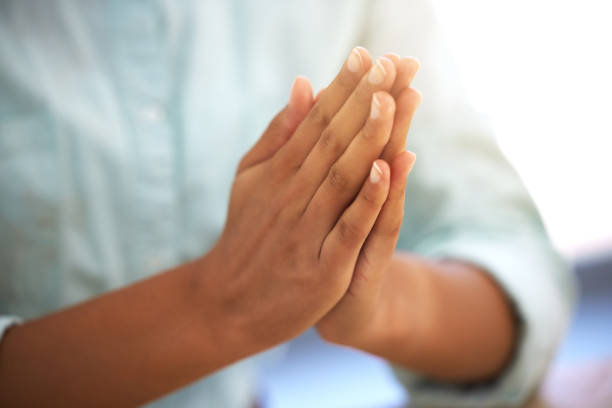 Intercessions for July…
Today we pray especially for:
1 Those who live in Bartholomew Close and Lea Close
2 Those who protect us – the emergency services
3 All who worship at St Peter & St Paul and at Pedlinge
4 Tear Fund, Nigeria
5 The lonely, thinking particularly of those known to you
6 Those who live in Bartholomew Lane and St John's Road
7 Those who visit our church and those who make use of it
8 Holy Trinity Folkestone, St George Folkestone, and St. Paul Sandgate
9 Our organists and choir
10 Canterbury Cathedral, Diocesan House and their staffs
11 Those who live in Hillcrest Road and Quarry Lane
12 Those who care for the church and churchyard and make them beautiful
13 The national role of the Church of England
14 St John the Baptist Folkestone
15 Our neighbours
16 Those who live in Holly Close and Mulberry Court
17 Those unsure of their future, thinking particularly of those known to you
18 St Augustine's Primary School – staff and pupils
19 The Pilgrims Hospice
20 Families going through difficult times, thinking particularly of those known to you
21 Those who live in North Road West, North Road and Barrack Hill
22 Those parts of the world where there is war or political strife and those who suffer as a result
23 Our own benefice with St Stephen Lympne
24 Her Majesty's Government and members of Parliament
25 Compassion UK
26 Those who live in Pedlinge and Sandling
27 The terminally ill and their families, thinking particularly of those known to you
28 Our study groups
29 Other, non-Anglican, churches in the local area
30 Mercy Ships
31 Those who live in Sandling Road and Highfield Close
… and August
1 Those who live in Turnpike Hill, Britten Close and Spanton Crescent
2 Wycliffe Bible Translators
3 St Mary the Virgin Elham
4 Our Church Warden and members of the PCC
5 Those who maintain our community
6 Those who live in Rectory Lane and Victoria Place
7 Sunday Club
8 Hythe Community Sponsorship
9 Our local GPs
10 Justin, Archbishop of Canterbury
11 Those who live in Old London Road, Redbrooks Way, Summer Close and Sunny Bank
12 Those unable to attend church, thinking particularly of those known to you
13 The homeless, thinking particularly of those known to you
14 Brockhill Park Performing Arts College – staff and pupils
15 St Martin's Cheriton, All Soul's Cheriton and St Nicholas Newington
16 Those who live in Grange Road and School Road
17 The work of the Church Army
18 Those who seek Christ
19 Residential and nursing homes – their staff and residents
20 Sidesmen and welcomers
21 Those who live in Castle Avenue, Lookers Lane and Quarry Road
22 Those who represent us – in parish, district and county councils and in Parliament
23 Those who help lead our worship
24 Those parts of the world suffering from natural disasters and all those seeking to relieve the suffering these cause
25 St Leonard's Hythe, St Michael's Anglican and Methodist Centre and Holy Cross Palmarsh
26 Those who live in Brockhill Road and Seaton Avenue
27 The armed forces and their families
28 The Folkestone Rainbow Centre
29 Those coping with debt and unemployment, thinking particularly of those known to you
30 Our area Dean
31 Those who live in Blue House Lane, Sandy Lane and the A20, Saltwood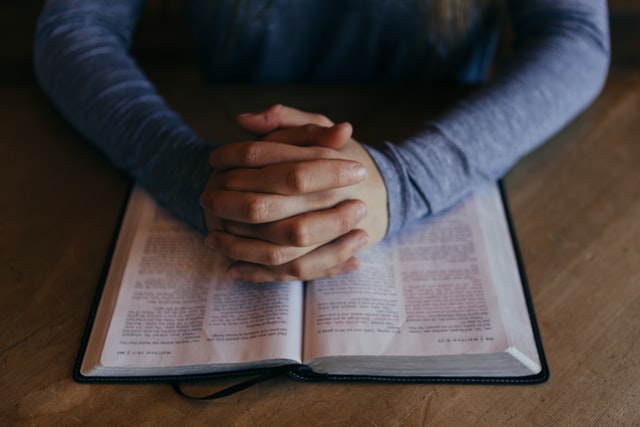 Prayer Meetings
There are always lots of people and happenings to pray for so we will continue to meet through July and August so come if you can:
Every Friday from 9am to 9 30am in Saltwood Church
Wednesday evenings – 6th July and 3rd August from 7 30pm usually for about an hour at 4 Sene Park
Wednesday afternoon on 20th July, but 17th August is the Venetian Fete so instead we will gather at 4 Sene Park on Thursday 18th August at 2pm (also for approximately an hour).
Contact Carol on 07795 100 441 for any queries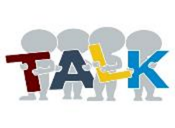 Monday Chats
Monday Chats are great fun and very enjoyable. It has been so nice to take time out each week to chat with each other. However, with the holiday season upon us we thought we would take a holiday break and come back refreshed in September. So with this in mind Monday Chats will not be meeting from Monday 25 July, reopening again on Monday 5 September from 2pm to 4pm when we will look forward to welcoming you all again. With warm wishes, Carol and Geoff

Coffee Morning for Christian Aid
If you are reading this before Saturday 2 July, please come to the Lads' Club for coffee and cake at 10 am until Midday. We will have a cake and preserve stall as well. We would love to see you and it is always nice to catch up with each other whilst supporting those less fortunate than ourselves. This time we want to send a donation to Christian Aid as we were unable to support them during Christian Aid Week this year.
Carol Cooke 07795100441.
Quote
Many folk were impressed by the quotation from Her Majesty the Queen, which Rev Trish used at our JUbilee servicr, so I am pleased to provide it here: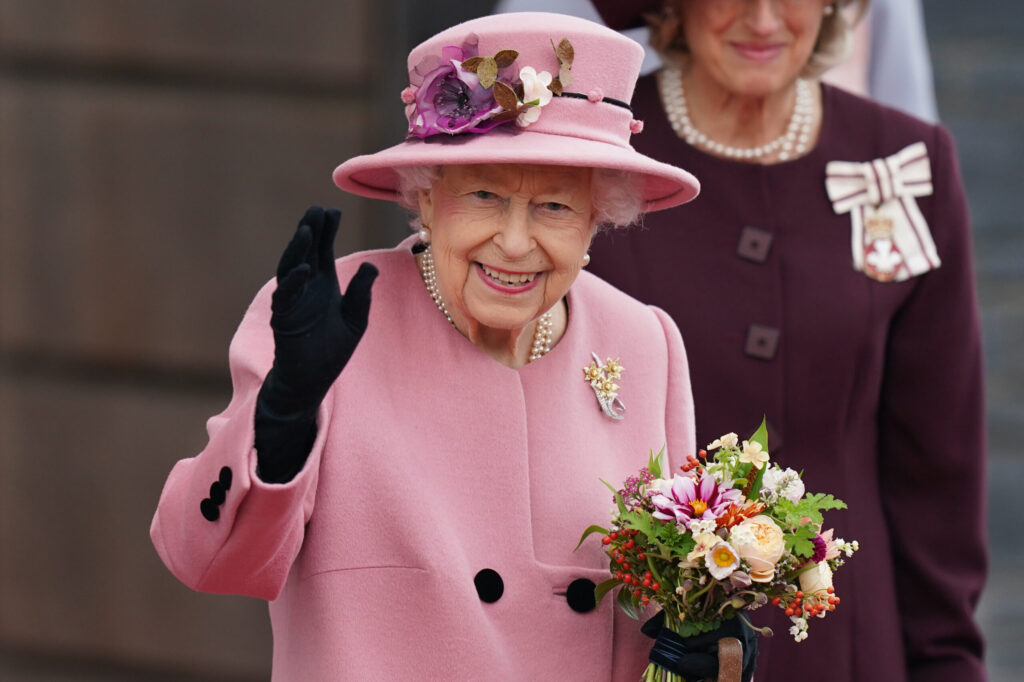 'I know just how much I rely on my faith to guide me through the good times and the bad. Each day is a new beginning. I know that the only way to live my life is to try to do what is right, to take the long view, to give of my best in all that the day brings, and to put my trust in God … I draw strength from the message of hope in the Christian gospel.' – Queen Elizabeth II, 2002 (p.6 in The Servant Queen, by Mark Greene & Catherine Butcher)
Saltwood Church Organ Project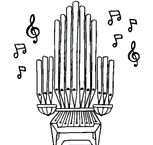 As most will know Saltwood Church has a very fine pipe organ. Like most mechanical items it requires maintenance and refurbishment every so often and, in our case, this has not been undertaken since 1965.
In 2019 we asked F.H.Browne Organ Builders, who have maintained the organ for nigh on a hundred years, to survey the organ and provide the PCC with a report of the work needed and the estimated costs. The cost of the work was then estimated at £45k including VAT. We commissioned an independent consultant, Paul Hale, to review the report which he did and confirmed that the work was needed, and the estimate represented good value.
We planned initially for the work to be undertaken in 2021 but this has been deferred to summer 2023, because of the difficulty in fundraising as a result of COVID and the fact that certain roof repairs were needed to the organ chamber roof. These were completed in 2021.
The PCC have agreed to the work being undertaken, subject to sufficient finance being in place before the formal contract is signed. With inflation we feel that we need an amount of £50k for the project, some of which we have.
The organ refurbishment was a project close to Sir William Fittall's heart, and with Barbara Fittall's agreement, our fund-raising project will be called "The Sir William Fittall Memorial Organ Appeal".
We will be endeavouring to raise funds in the usual ways over the next 6 to 12 months but we have one unique way to fundraise with the church organ and that is "to sponsor a pipe". We do not currently know the exact number of pipes per stop but we believe it to be in the region of 1500 to 2000 pipes which at £25 per pipe would almost reach our target. Our former organist, Antony Wilson, has very kindly agreed to work out exactly how many pipes there are and we hope to have this information soon. The administration to record and acknowledge each sponsor, plus issuing a certificate identifying which pipes a donor has sponsored, is currently being worked on and we hope to go live in July.
This note is to update the congregation and community of the need to refurbish the church organ and its likely cost.
Laurie Maxfield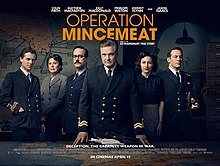 Saltwood Cinema Club
will be showing
Operation Mincemeat
on
Tuesday 20th July
in The Lads' Club
It's 1943. The Allies are determined to break Hitler's grip on occupied Europe, and plan an all-out assault on Sicily; but they face an impossible challenge — how to protect a massive invasion force from potential massacre. It falls to two remarkable intelligence officers, Ewen Montagu (Colin Firth) and Charles Cholmondeley (Matthew Macfadyen) to dream the most inspired and improbable disinformation strategy of the war centered on the most unlikely of secret agents: a dead man. Operation Mincemeat is the extraordinary and true story of an idea that hoped to alter the course of the war. Also starring Penelope Wilton, Mark Gatiss and Jason Isaacs
Cost £5 per person to include tea and cake
All proceed to the Lads' Club Funds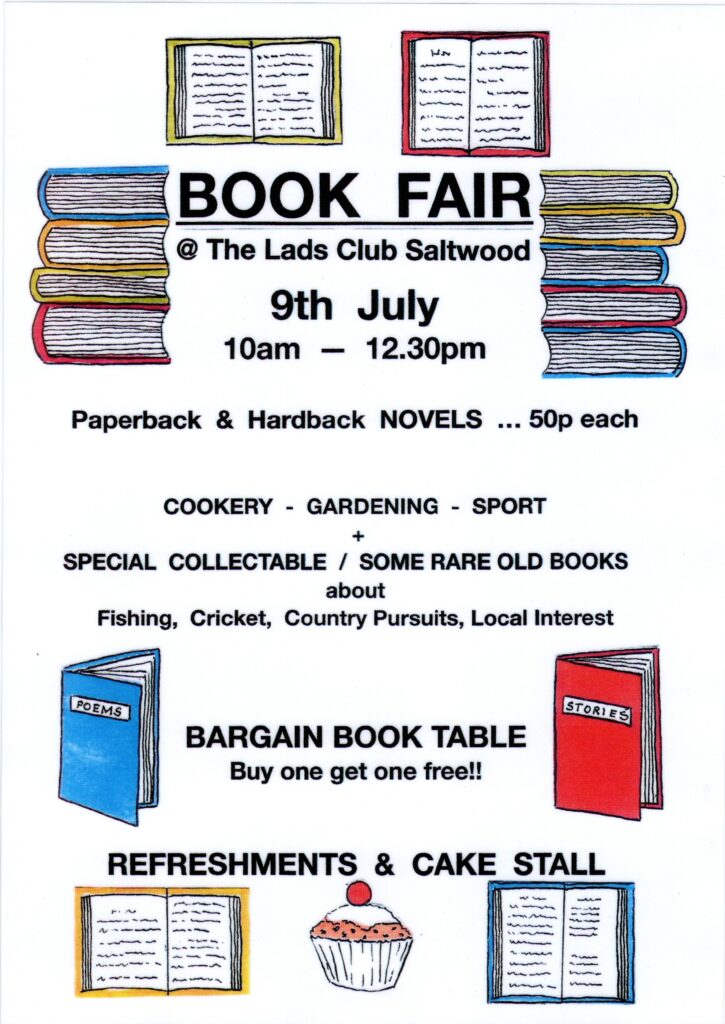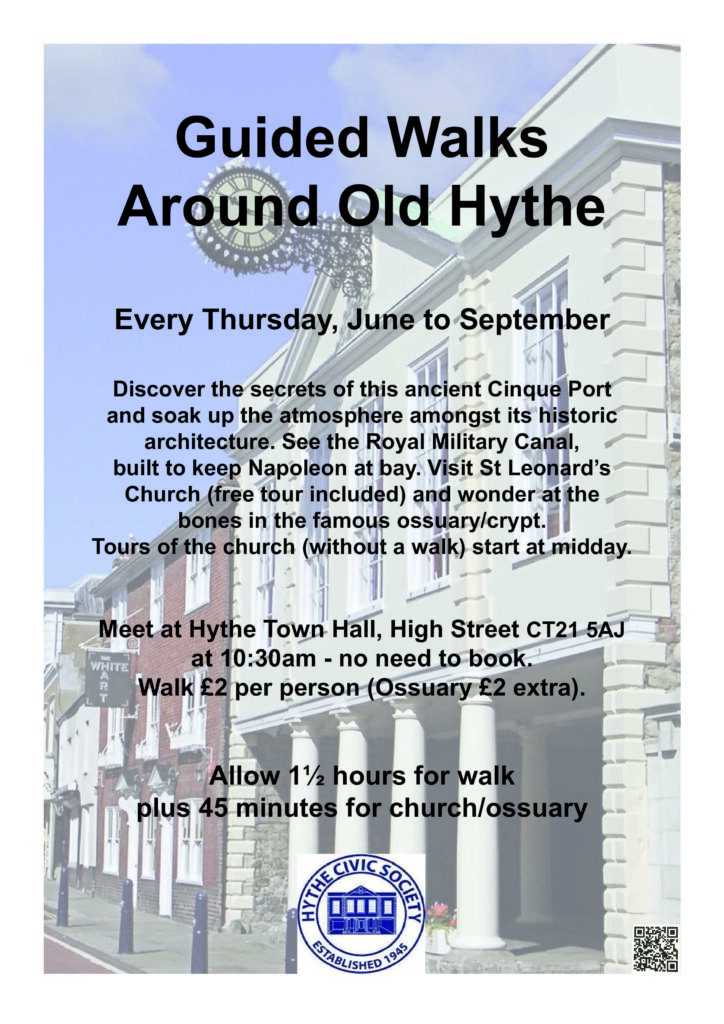 St Stephen's Church, Lympne
| | | |
| --- | --- | --- |
| JULY | | |
| Saturday 2nd | 14.00 | Wedding – Jennifer and Paul |
| Sunday 3rd | 11.00 | Holy Communion |
| Sunday 10th | 11.00 | Hooba family Service, led by Steve;s Club |
| Saturday 16th | 11.00 | Wildlife Festival |
| Sunday 17th | 11.00 | Morning Worship |
| Sunday 24th | 11.00 | Holy Communion |
| Saturday 30th | 14.00 | Wedding – Holly & Thomas |
| Sunday 31st | 10.00 | Benefice Service of Holy Communion at Saltwood church |
| AUGUST | | |
| Sunday 7th | 11.00 | Holy Communion |
| Sunday 14th | 11.00 | Hooba Family Service |
| Saturday 20th | 10.30 | Coffee morning |
| Sunday 21st | 11.00 | Morning Worship |
| | 13.00 | Baptism |
| Sunday 28th | 11.00 | Holy Communion |
| | 13.30 | Thanksgiving for Marriage – Harriet and Thomas – & baptism |
SUNDAY CLUB (previously Steve's Club)
Sunday Club now meets at The Lads' Club, Rectory Lane, Saltwood, CT21 4QA, 10-11am during term time. We have a wonderful time with all sorts of art & crafts and cooking, games and lots of drama. Fun groups for children aged 3-10 years.
The Monday Club for young people aged 11 – 16 years is also held from 5.30-7pm at its usual venue, new faces to both groups are always very welcome.
For more information ring: Christine Clover on 0300 0301662,
text: 07379 877846 or email: christineclover@lympneand saltwoodchurches.uk. text: 07379 877846
or email: christineclover@lympneand saltwoodchurches.uk.
LYMPNE FELLOWSHIP GROUP – Our June meeting gave us an insight into First Aid where we were shown how to use a defibrillator and some common-sense information eg folding a jumper someone is wearing up over a fractured arm or dislocated shoulder to support it, rather than worrying about finding a sling; putting pressure on a wound to stop bleeding; being a calm and comforting influence. An interesting afternoon.
Our next meeting on 14 July will be a Sing-a-long led by Chris Kimmance from 'Ashford Sings'
Lympne Fellowship normally meets at 1.15pm in the Harry Margary Hall on the 2nd Thursday of the month, with a programme of interesting and informative talks and activities. For further information about our group, please contact Jill Page on 01303 263756.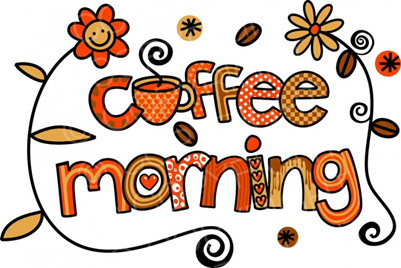 Saturday 20th August
10.30 – 12.30 at Lympne Church
A donation will be made to this month's nominated charity:
SHAL Arcgaeological Community Dig
St Stephen's Churchyard
Wildlife Festival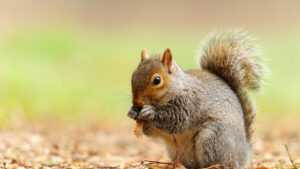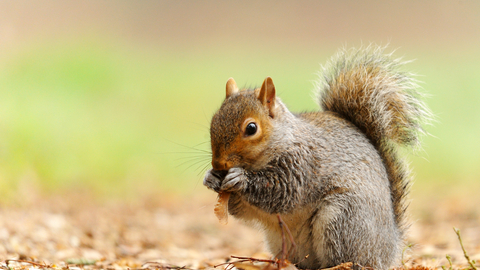 Saturday 16th July
11am – 4pm
£1 on the gate
Make an animal or other wildlife to display in the Churchyard (So make it as BIG as you like!)
Prizes for the winners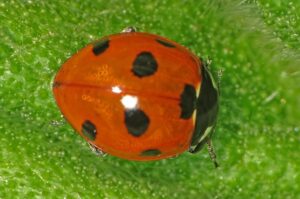 Children's activities; Wildlife and nature-related stalls; wildlife art exhibition; raffle; tombola; refreshments – and more!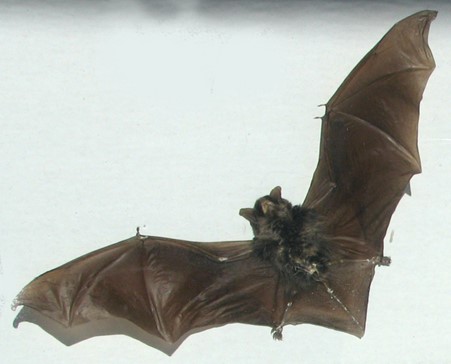 At dusk, join us for a bat walk. to take place from the churchyard. (9.30pm – Stout shoes recommended; bring a torch)
To book a table (£10) for wildlife-related items, or to take part in the Wildlife Art Exhibition, or for further information, email fionajarvest@gmail.com or ring 07919 146158
Castle Green WI

President Julie Andrews welcomed thirty-two members to the July meeting which started at 1pm because we were celebrating our Queen's Platinum Jubilee with an afternoon tea.
The Lads' Club looked very festive with a red, white and blue garland; our red gingham tablecloths and Union Jack flags. Apologies were accepted and Valerie Humphries was thanked for the beautiful red, white and blue flower arrangement on the President's table. The minutes of the May meeting were read, approved, and signed. The East Kent Federation Top Team Quiz will be held in Canterbury on September 21st and as usual Castle Green will be taking part. We need at least one team of six people.
Several members had been on a walk at Samphire Hoe and Daphne Gazeley's photo of a seascape was in the East Kent News.
The Knit and Natter and Patchwork groups continue to meet monthly. The next walk will be on Monday July 11th meeting in Waitrose carpark at 10.30am for a walk along the seafront. During the meeting, a list of proposed sub-groups was available for members to tick their preferences.
The last date for payments for the outing to Godinton Park on July 28th will be at the next meeting on July 8th.
Our speaker this month was Clive Nuttman whose talk was entitled "from Grange Road to Antananarivo – Madagascar- Enchanted Island." Clive lived in Grange Road and went to Saltwood School. Clive told us about the geography, climate and politics of Madagascar and showed some excellent photographs of the terrain, flora, and fauna and, of course, the lemurs. Clive's talk was informative and entertaining. Romany Cowans gave the vote of thanks.
We then settled down to our Jubilee tea with the added extra of prosecco to toast Her Majesty. No marmalade sandwiches!
The next meeting is on July 8th at 10.00am in the Lads' Club and will be a crafts session. Crafts on offer are learn to crochet, flower arranging, trinket dish making art and card games. Numbers are limited to eight per session. If you want to take part and were not at the June meeting, please email Julie with your choice of craft.
Margaret Alcock
Caption Competition
Sadly no prize (!) but do send your witty suggestions for a caption for this photo to the editor, Beth Lewsey. Any photos suitable for a further 'caption competition' will be gratefully received – so do get snapping!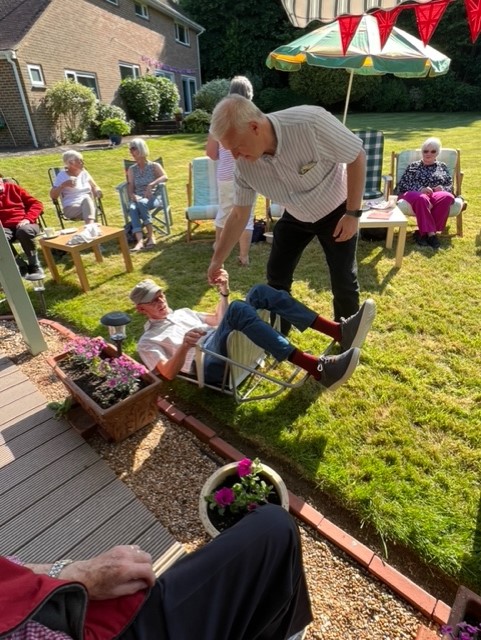 A date for your diaries: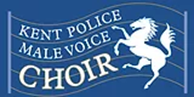 St Stephen's Church
Welcomes the
KENT POLICE MALE VOICE CHOIR
SATURDAY 17 SEPTEMBER 2022
7.00 PM (Doors open 6.00pm)
TICKETS £10
CONTACT FIONA JARVEST FOR FURTHER DETAILS
fionajarvest1@gmail.com or mob: 07919 146158
Items for the September Newsletter
If you have any items for next edition of the magazine, please forward to Beth Lewsey, by 25th August, by email if possible,
to: parishmagazine@saltwoodchurch.org
or deliver to 20 Castle Avenue. (Tel 01303 264577)
Thank you!
Leaving you with a smile …
… One Sunday a minister announced that the church needed some extra money. He asked the people to prayerfully consider giving a little extra, and as an enticement, added that whoever gave the most would be able to pick out three hymns.

The offering plate was passed around, and to the minister's amazement, someone had put in a cheque for £1,000. He shared his joy with his congregation and said he'd like to thank the person who'd given the cheque. A very quiet, elderly lady shyly made her way down to the front of the church. The minister told her how wonderful it was that she gave so much, and asked her to pick out three hymns. Her eyes brightened as she looked over the congregation. She pointed carefully to the three handsomest men in the building and said: "I'll take him, and him, and him."